Artist Management Software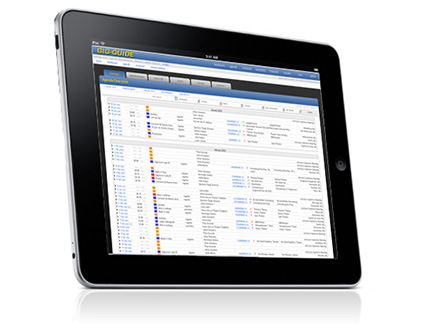 Gig-Guide™ is specifically designed Artist management software that keeps all facets of your agency organised.
Features:
internet-based software
fully customised to your exact needs
compatible with Windows, Macintosh - and even the iPhone
intuitive by experience - used by agencies across the globe for 20 years
Gig-Guide Artist Management Software »
Using Gig-Guide™ Backstage artist management software you can keep track of your bookings, enquiries, contracts, invoices, payments and organise all daily tasks concerning bands and artists.

---
Web Based Artist Management Software
Gig-Guide™ is an internet application and is accessable everywhere you have an internet connection. Band leaders can see their own band agenda while staff can place bookings and enquiries.
Everyone is up to date with the latest real time information. Contracts and invoices can also be generated directly from the system, as well as full financial reports and statistics.
read more...
---
Platform Independant Artist Management Software
All computers with internet access, regardless of whether it's a Windows or Apple Macintosh system, can use Gig-Guide™.
read more...
As featured on Vocalist.org.uk:
Related