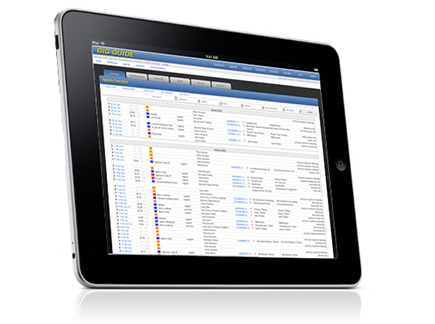 The Most Complete System Available. Period.
Looking for an online agenda system that:
- easily manages your bookings and enquiries?
- is user friendly?
- is specifically designed for booking agencies?

Gig-Guide™ Booking Agency Software is written specifically for booking agencies and intuitively manages all aspects of a booking agency. Software to manage your bookings will completely revolutionize the way you run your booking agency with many time saving features. read more...
Organize your Booking agency with One System:
Familiar programs such as Microsoft Word, Apple's i-cal, Outlook etc all have one thing in common:
They lack the ability to deliver all the information a booking agency needs in one system.
Gig-Guide™ combines all of of the features a booking agency requires to organise artists systematically.
For more information see Gig-Guide Backstage.
read more...
Booking Agency Software | Gig-Guide™ - Related Subjects: